Greater Charlotte, NC
Expert plumbing services for emergencies and the everyday.
There when you need us in Waxhaw, Pineville, Greater Charlotte, and more.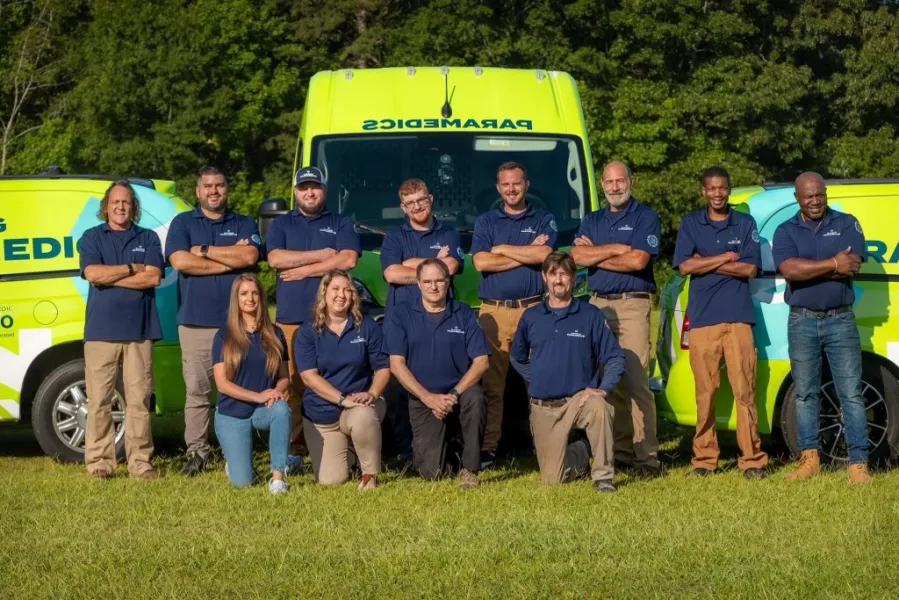 LOCALLY OWNED & OPERATED
We are excited to be part of the Plumbing Paramedics family and serve our community!
Charlotte
Huntersville
Paw Creek
Indian Trail
Waxhaw
Mineral Springs
Matthews
Pineville
Locally Owned & Operated
We are excited to be part of the Plumbing Paramedics family and serve our community!
WHY HOMEOWNERS CHOOSE PLUMBING PARAMEDICS
Plumbing Paramedics were great to work with from start to finish. The technician came out for a next day appointment and was friendly and took time to answer all of my questions. They did great work at a fair price. I highly recommend!
CLAIRE D.
Fantastic company, very professional, on-time, and GREAT people. The crew they sent to my house was very courteous, knowledgeable, and definitely very professional. They gave me options to fix my problems, and let me make the decision. My now former plumbing company would just come in, do something, and leave. Plumbing Paramedics actually told me what was wrong, what it would cost, and let me decide what to do. They're absolutely my new go-to plumbing company now.
Shane W.
I was impressed with how Trevor quickly diagnosed and removed the clog in the drain connected to my garbage disposal in my kitchen sink and saved my Thanksgiving 2022 dinner. Thank you, Trevor, you're the BEST!!!
Viola P.
They were professional and helpful. Also did a great job
Tawana G.
Deep in system blockage resolved with electric snake. They came out the day before Thanksgiving in less than 12hrs from request. Otherwise our Thanksgiving would have been ruined.
James M.
The service from scheduling appointment to finish was truly outstanding! Everyone involved was very helpful, polite, clean and explained everything along the way. We couldn't have been more pleased! We are going to use them soon for some other work that is needed. We very much recommend them!
They were very professional and informative they took the time to show me about the gas fitting on my dryer in which they didn't have too. I had it moved out of the way so the only reason for them to do this was just pure compassion to be a good human being .. if we had more people like this our world would be way better.
Marc R.
They were excellent. Trevor answered all of my questions. He took the time to explain what he was doing and why. They were prompt, courteous and they cleaned up after themselves. Who can ask for more?
Lesa W.
Matthew was timely even came out when his office was closed to address my issues did excellent work at a great price his customer service was above and beyond what I expected I highly recommend him!
Bo B.
Very friendly, very qualified and they know what they are doing.
Jim J.
SOLUTION SEEKERS, NOT SALESPEOPLE

Our local team of technicians provide personalized solutions based on your budget, timeline, and everyday needs. Get honest, quality workmanship without pushy sales speeches and unnecessary add-ons.
THERE WHEN IT COUNTS

COMMITTED TO EXCELLENCE

SAME DAY SERVICE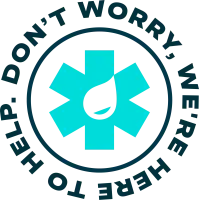 FINANCING AVAILABLE

Buy now and pay over time.
Get started by applying for financing, issued with approved credit by Wells Fargo Bank, N.A.
Come Home With Confidence
Homeowners rely on running hot and cold water for cooking, cleaning, and bathing. When there's a disruption to your daily routine due to a plumbing issue, it can be a hassle. Whether you have a clogged drain or leaky pipe, The Plumbing Paramedics is a locally owned and operated company you can call for reliable service. We're available around the clock for plumbing emergencies! Customer satisfaction, comfort, and safety are our chief concerns, so we tailor our solutions to each home's plumbing needs. Our comprehensive plumbing services are available in Waxhaw, Pineville, NC and the surrounding Greater Charlotte area. Reach out today to request service by scheduling an appointment!
The Plumbing Paramedics utilizes state-of-the-art diagnostics and technology to provide first-class plumbing services to Charlotte area homeowners. From new installations to routine maintenance, replacements, and emergency repairs, there's no plumbing issue too big or too small for our team. Our expert technicians offer complete services for kitchens, bathrooms, and basements, specializing in drains, faucets, pipes, and more. You can depend on us for all your home's plumbing needs, including:
Water Heaters (Tank and Tankless)
Pipes
Water Softeners
Sewer Lines
At The Plumbing Paramedics, we never use any high-pressure sales tactics to force our customers into plumbing upgrades or replacements they don't need. Our solutions are always tailored according to our customers' budgets and timelines. We also make getting plumbing repairs and replacements easy with simple financing and convenient payment options (upon credit approval). Free estimates ensure you know the cost of our plumbing services upfront, and our guarantees ensure your complete satisfaction. Do-it-yourself plumbing solutions are seldom recommended, as they often cause more harm to your plumbing system. Take advantage of our honest pricing and friendly team available all hours of the day.
Why Choose Your Friendly Local Plumbing Paramedics?
You have your pick of plumbers in the Greater Charlotte area. Many local homeowners prefer The Plumbing Paramedics due to our professionalism and personalized plumbing services. Because we know plumbing emergencies happen night and day, we strive to offer same-day service when it counts. Rely on us to provide you with the best plumbing solutions without hidden fees or sales agendas. Our highly trained and experienced plumbers will do it right the first time. We're ready to exceed your expectations with our extensive plumbing knowledge and exceptional customer service. Call us today.
Contact Us to Schedule an Appointment in Waxhaw, Pineville, and the Greater Charlotte NC area
Don't live with the inconvenience of slow drains or insufficient hot water to meet your daily demands.
Call The Plumbing Paramedics
for a quick diagnosis of your issue and speedy, reliable plumbing services in the Greater Charlotte and surrounding areas. You may also browse our
frequently asked questions
about common plumbing problems we encounter and how we devise customized solutions. Whether you have a broken garbage disposal or it's time to install a new water heater, our experienced technicians would be happy to help!
Request a Quote
Let us know how we can help.
Whether you're ready to schedule a plumbing installation, repair, or just have questions about our services, we're here to help. Request service and a member of our team will contact you to verify your appointment.
Discover A Career To Excel At
With training, licensing, and certification opportunities, you'll find yourself advancing fast with
Plumbing Paramedics.