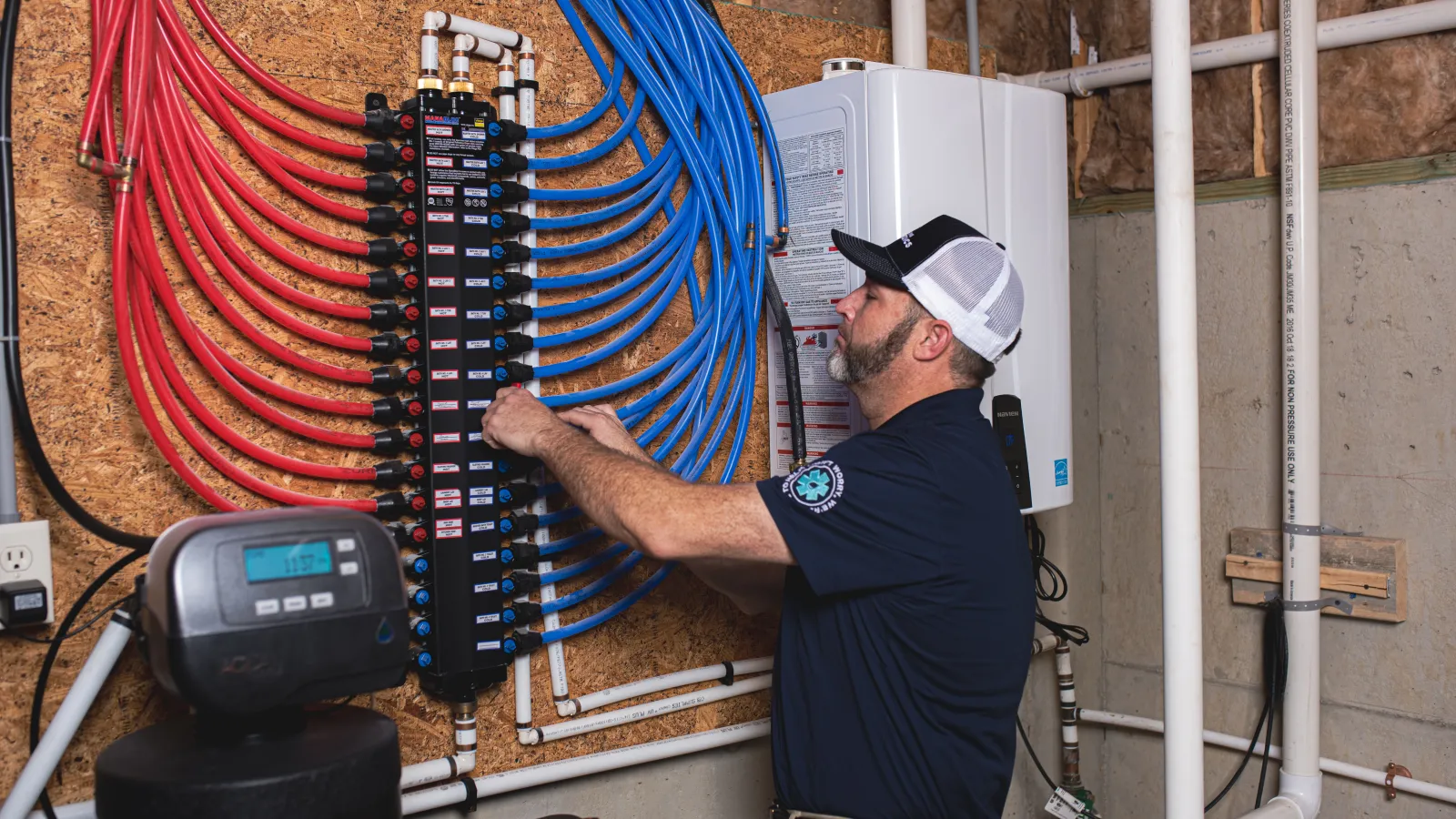 Water Heaters
Comprehensive Water Heater Service
Choose Us For Water Heater Repairs
The Plumbing Paramedics provide water heater services to customers including comprehensive plumbing solutions, leak detection, drain cleaning, repair and maintenance. When it comes to our valued customers, we work around the clock, offering after-hours emergency services.
What Are Traditional Water Heaters?
Traditional water heaters hold between 35 and 50 gallons of water, which is more than enough for a typical household. These water heaters store water to the temperature set on the thermostat.
The Different Types of Water Heaters
There are various types of water heaters available to purchase. These different types of water heaters include, but are not limited to, the following:
· Traditional water heaters
· Conventional storage water heaters
· Tankless water heaters
· Heat pump water heaters
· Solar water heaters
· Tankless coil water heaters
Traditional Water Heaters Vs. Tankless Water Heaters
Traditional water heaters can store between 35 and 50 gallons of water that remains heated at all times. This preheated water can be used for laundry, showers, and more. Once emptied, traditional water heaters refill and start heating their water all over again. Tankless water heaters use an electric or gas heat source to heat their water, but only once it's ready to be used. Because of how they operate, tankless water heaters are often called on-demand water heaters.
Traditional Water Heater Benefits
Traditional water heater benefits are vast. Both home and business owners can enjoy the benefits these water heaters offer. Traditional water heater benefits include, but are not limited to the following:
Low Cost - reasonably priced
Easily Replaceable - cheap and easy
High Flow Rate - ample storage
Reliable - last a long time with regular maintenance
Why Choose The Plumbing Paramedics?
In addition to professional water heater services, The Plumbing Paramedics also offer other services. Our expert team is fully insured and trained to quickly and efficiently diagnose and repair even the most severe plumbing problems. As a full-service plumbing provider, we can take care of your bathrooms, kitchens, basements, and more.
Contact Us Today for Water Heater Installation
If you need water heater installation, replacement, or maintenance, you've come to the right place. The Plumbing Paramedics are a highly-skilled team of technicians who can expertly service both electric and gas water heaters. We service many areas, including Indianapolis and Southeast Chicago. We can professionally tackle any water heater job. Contact us today to learn more about water heaters or to request a service. We look forward to working with you. Check out our FAQ page to learn more.