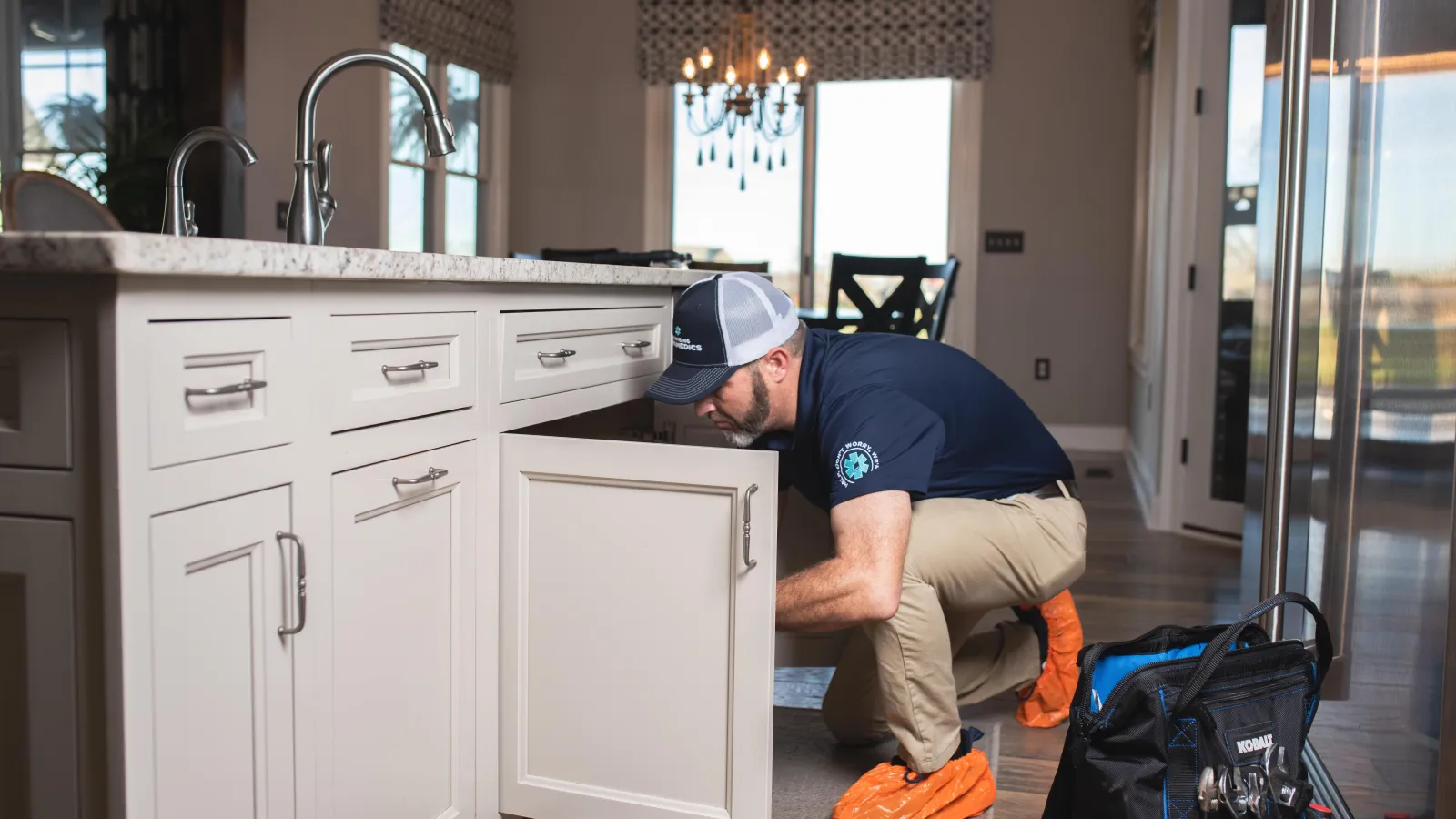 Reliable Plumbing Repair Services
The Plumbing Paramedics' Emergency Plumbing Repairs
Plumbing repairs and maintenance are no DIY chores. When it comes time to get plumbing repair services, turn to The Plumbing Paramedics. Our world-class plumbers can help solve any problem, from leaks to malfunctioning plumbing appliances. When you choose to work with us, you can rest assured you will receive high-quality replacement parts, friendly service, and the best price. Our contractors back all our plumbing repairs with a workmanship guarantee. Learn more about our plumbing repair services.

Plumbing Maintenance Plans
The best way to prevent costly plumbing repairs is to get your whole home's plumbing system maintained on a regular basis. The Plumbing Paramedics offer fair and reliable plumbing maintenance plans for homeowners. When caring for your home's plumbing, we will inspect all the most common fail points to catch potential problems early. You'll rest much easier knowing that an industry-leading team of professionals is watching after your plumbing.
24/7 Emergency Repairs
At The Plumbing Paramedics, we understand that most plumbing repairs are urgent matters. When your water heater breaks or water is pouring through your ceiling, your life is turned upside down. That is why we offer 24/7 emergency plumbing repair services. Our team is here for you day or night, rain or shine. Whenever you need us, we'll be waiting for the call.
Request Your Free Plumbing Repair Estimate Today!

Now that you know you have a local team of expert plumbing repair contractors, you'll never need to look around for another plumber again. When something eventually goes wrong with your home's plumbing, we'll be here for you with friendly repairmen, quick service calls, and the best prices. We offer a best-price guarantee on all repairs. That way, you can focus on returning to your day instead of shopping for the fairest price. We are so confident in our pricing that we offer free estimates on all plumbing repairs. Contact us today to request your free plumbing repair estimate!