Plumbing repairs and installations with a smile
Join our local team of plumbing professionals.
At Plumbing Paramedics, we're guided by our commitment to providing customers with thoughtful and knowledgeable guidance and service. We go into a home to help, not sell. Our customers can trust that they're getting the utmost expert workmanship, and it is our belief that a customer doesn't care how much you know until they know how much you care.
In continuing to build our team, we're looking for professionals who value respect, take pride in their work, and always do the right thing. In return, our employees enjoy a team that feels like family, great benefits and pay, and career growth opportunities.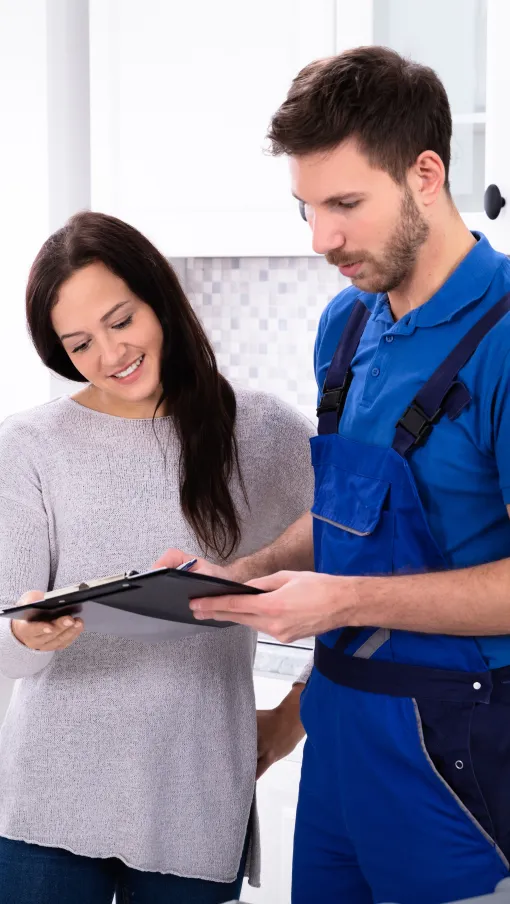 Get to know us better
At Plumbing Paramedics, our first priority is helping. We are commission-free and our team is not required to meet sales quotas. That means we're able to focus on what really matters—providing honest, expert service to our customers so they can feel confident about the investment they're making in their home.

Discover a career to excel at
With training, licensing, and certification opportunities, you'll find yourself advancing fast with Plumbing Paramedics. Whether you're interested in communications and sales or being in the field and providing expert guidance and solutions to our customers, there is a place for you on our team.

Apply Online
Easily apply online for one of our open positions by filling out the application form and uploading your resume. Our team will be in touch if we feel you're a good fit.